ec-earth / community / meetings / virtual 2023
Virtual EC-Earth meeting -
     - organised by AEMET
Date: June 12-14, 2023
The registration for the EC-Earth meeting has been closed, please contact the organizers for changes.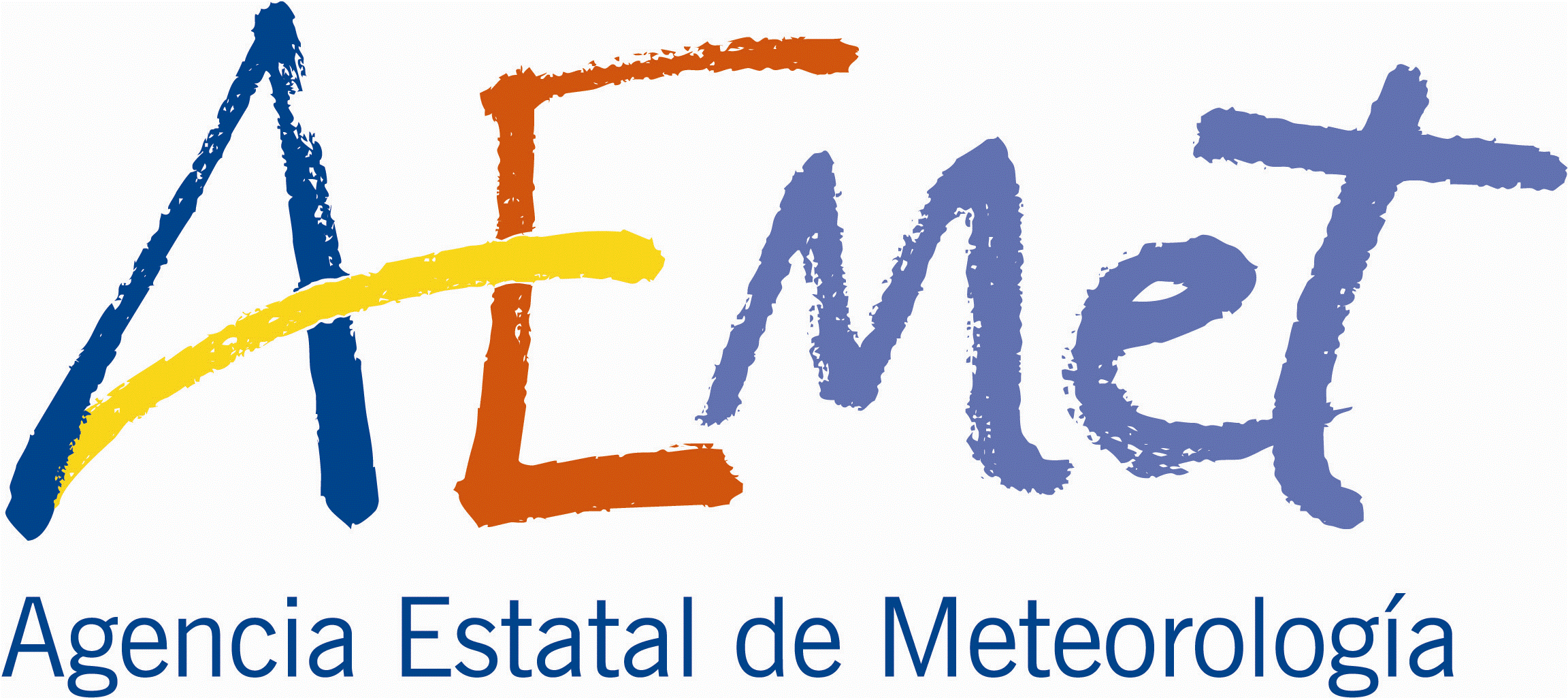 Connecting to the virtual meeting
EC-EARTH GA will be held online using teams. We will be using the same link for the three days of the meeting, accessible here:
Access the meeting: instructions have been sent to participants by e-mail, check your e-mail and if you cannot find the instructions please contact the organizers.
Although it is possible to connect using web browser application, we recommend you to download desktop application. We will be connected 15 minutes before the beginning of every session, so we would kindly ask speakers of every session to connect a few minutes in advance to test microphone, camera and sharing screen, and to send their slides on pdf before the session, so we can share them in case of any technical problem.
List of participants, sorted by institute (last updated May 16, 2023)
| | | |
| --- | --- | --- |
| First Name | Last Name | Institution |
| Peter | Langen | Aarhus University |
| Peter | Langen | Aarhus University |
| Jose A. | Parodi | AEMET |
| José M. | Rodríguez | AEMET |
| Fernanda | Matos | Alfred Wegener Institute |
| Christian | Stepanek | Alfred Wegener Institute |
| Christopher | Danek | AWI |
| Jan | Streffing | AWI |
| Martin | Werner | AWI Bremerhaven |
| Genis | Bonet Garcia | Barcelona Supercomputing Center |
| Aude | Carreric | Barcelona Supercomputing Center |
| Eduardo | Moreno-Chamarro | Barcelona Supercomputing Center |
| Montserrat | Costa Surós | Barcelona Supercomputing Center |
| Vladimir | Lapin | BSC |
| Eric | Ferrer | BSC |
| María | Gonçalves Ageitos | BSC |
| Etienne | Tourigny | BSC |
| Alba | Santos | BSC |
| Francisco | Doblas-Reyes | BSC |
| Valentina | Sicardi | BSC |
| Roberto | Bilbao | BSC |
| Genis | Bonet Garcia | BSC |
| Miguel | Castrillo | BSC-CNS |
| Aude | Carreric | BSC-CNS |
| Martin | Lindahl | CEC Lund University |
| Paolo | Davini | CNR-ISAC |
| Annalisa | Cherchi | CNR-ISAC |
| Fransje | van Oorschot | CNR-ISAC |
| Andrea | Alessandri | CNR-ISAC |
| Virna | Meccia | CNR/ISAC |
| Marion | Devilliers | Danish Meteorological Institute |
| Zhenqian | Wang | Department of Physical Geography and Bolin Centre for Climate Research |
| Marion | Devilliers | DMI |
| Shuting | Yang | DMI |
| Annika | Drews | DMI |
| Tian | Tian | DMI |
| Andrea | Gierisch | DMI |
| Marcus | Köhler | ECMWF |
| Retish | Senan | ECMWF, Reading, UK |
| Qiang | Li | ENCCS/NSC |
| Franco | Catalano | ENEA |
| Pirkka | Ollinaho | Finnish Meteorological Institute |
| Declan | O'Donnell | Finnish Meteorological Institute |
| Petri | Räisänen | Finnish Meteorological Institute |
| Anton | Laakso | Finnish Meteorological Institute |
| Harri | Kokkola | Finnish Meteorological Institute |
| Arundathi | Chandrasekharan | Finnish Meteorological Institute |
| Tommi | Bergman | FMI |
| Spyros | Pandis | FORTH |
| Paul | Nolan | Irish Centre for High-End Computing |
| Valerio | Lembo | ISAC-CNR |
| Emanuele | Di Carlo | ISAC-CNR |
| Vincenzo | Senigalliesi | ISAC-CNR, UNIBO |
| Philippe | Le Sager | KNMI |
| Lianghai | Wu | KNMI |
| Twan | van Noije | KNMI |
| Thomas | Reerink | KNMI |
| Eveline | van der Linden | KNMI |
| André | Jüling | KNMI |
| Peter | van Velthoven | KNMI |
| Nomikos | Skyllas | KNMI/RUG |
| David | Wårlind | Lund University |
| David | Wårlind | Lund University |
| Lars | Nieradzik | Lund University |
| Paul | Miller | Lund Univetsity |
| Saji | Varghese | Met Éireann |
| Tido | Semmler | Met Eireann |
| Javier | García-Serrano | METEO-UB, Universitat de Barcelona |
| María | Santolaria-Otín | METEO-UB, Universitat de Barcelona |
| Laura | Gil-Reyes | METEO-UB, Universitat de Barcelona |
| Danila | Volpi | METEO-UB, Universitat de Barcelona |
| Mario | Rodrigo | METEO-UB, Universitat de Barcelona |
| Stelios | Myriokefalitakis | National Observatory of Athens (NOA) |
| Oliver | Mehling | Politecnico di Torino |
| Torben | Koenigk | SMHI |
| Pasha | Karami | SMHI |
| Uwe | Fladrich | SMHI |
| Shiyu | Wang | SMHI |
| Ulrika | Willén | SMHI |
| Klaus | Zimmermann | SMHI |
| Klaus | Wyser | SMHI |
| Ulrika | Willén | SMHI |
| Helena | Martins | SMHI |
| Manu Anna | Thomas | SMHI |
| Katherine | Power | Stockholm Univeristy |
| Qiong | Zhang | Stockholm University |
| François | Massonnet | UCLouvain |
| Hugues | Goosse | UCLouvain |
| Cécile | Osy | UCLouvain |
| Francesco | Ragone | Université Catholique de Louvain - Royal Meteorological Institute of Belgium |
| Gerbrand | Koren | Utrecht University |